In a highly anticipated rematch, Jon Jones won back his UFC's Light Heavyweight Title. They previously met at UFC 182 but Jones injury called for a rematch among the two on Saturday.
"I made it back man," Jones said. "I have done the right things to get back to this point."
It was a dramatic match at the UFC 214 main event when Jones finally struck down his opponent in the third round. The pressure started building in the second round. The fight was quite even till there was a twist in the middle when Cormier was a bit ahead and Jones came back with his head kick followed by a series of continuous blows. The referee John McCarthy allowed Jones to carry on his blows till the whole arena was clear that Cormier could no more defend.
After winning against his long time rival Cormier he called him as a 'model champion'!  He also threw a challenge to the former WWE Champion Brock Lesnar.
"Brock Lesnar," Jones said. "If you want to get your ass kicked by a guy who weighs 40 pounds less than you, meet me in the octagon."
He is still a good enough fighter to regain his title. It's been more than two years since he's been the undisputed light heavyweight champion. He was previously banned. But before his match, he spoke a bit about his career plans and future.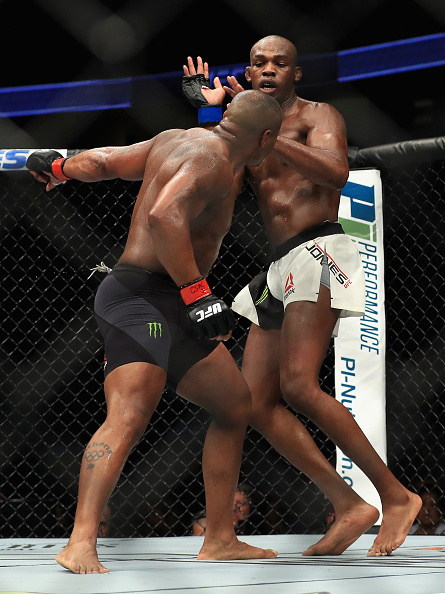 "I've come to expect more out of myself—as a citizen, as a man, as an athlete—to reach a better place, a place I've never been," Jones said "I'm just loaded with good energy right now and I'm excited to take all this with me into the Octagon."