Bangladesh won the match by 20 runs.
Shakib al Hasan took 10 wickets in the match as Bangladesh won a memorable match at Dhaka beating Australia by 20 runs.
The 20 run win came on the back of Shakib Al Hasan's heroics that turned the game in favour of the hosts after David Warner had put Australia on course to a comfortable victory while chasing 265 runs. Shakib finished the Test with ten wickets – two five wicket hauls in each inning.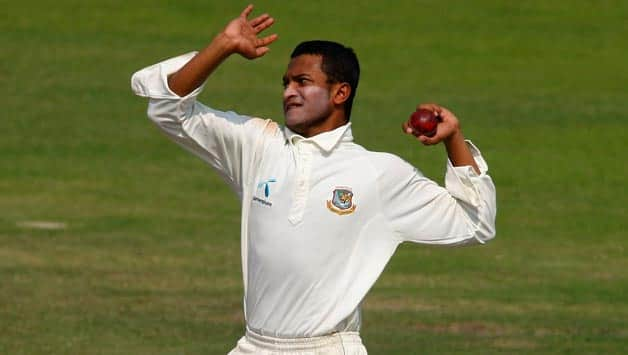 On his post match presentation speech, an emotional Shakb thanked the Bangladesh crowd for their constant support during the course of the Test match.
"Last night, I did not believe that we can win today. I really did not. But my wife told me that 'Shakib, you will make Bangladesh win tomorrow.' So, thanks to my wife for believing in me," he added.
Smith when he spoke, commended Bangladesh for churning out  a memorable victory. "Yeah, it was a great Test match. Credit to Bangladesh the way they played in the first innings. We fought back after the Tamim Iqbal – Shakib Al Hasan partnership. We let ourselves down in the first innings," said Steve Smith.
"I thought it was pretty difficult to bat in the second innings. The tail helped the batters around – no excuses for us. The practice wickets were fantastic. The wicket spun from the first day, as I said we let ourselves down with the bat in the first innings. Warner has worked very hard, he played particularly well to score a hundred. It is one of those wickets where you are never really in. We were not able to stick to our game plan as long as we could in the first innings. Looking forward to the second game in Chittagong," he added in the post-game presentation.
By Anshuman Roy