The Football Association which is the governing body of association football in England has decided to implement the Rooney Rule in selecting candidates for future roles in the England set-up. FA will interview at least one applicant from a black, Asian and minority ethnic background.
The Rooney Rule was first implemented in National Football League in 2003. The Rooney Rule is a National Football League policy that requires league teams to Interview minority candidates for head coaching and senior football operation jobs. England Football governing body, FA has decided to adopt it in their working. The current chief executive of the Football Association, Martin Glenn said that this decision will show our idea of "FA is for all".
In a conversation with BBC Sport, Glenn said, "The FA wants to become a more inclusive organization where the workforce more represents the people who play football today," "What it will say is the opportunity to have a career beyond playing is something that the FA is serious about promoting," he added.
The Rooney Rule came into existence for the first time in NFL and is named after Dan Rooney, the former chairman of league's diversity committee. This rule requires the clubs to consider candidates belonging to BAME (British. Black, Asian, and minority) category for each head coach or senior football operation vacancy.
However, this doesn't mean that the BAME candidates will get to avoid the relevant requirement criteria. A pilot of the so-called 'Rooney Rule' will extend to all first-team vacancies at EFL clubs from 1 January for 18 months.
As far as the previous records are concerned, 22 out of 482 positions were filled by BAME candidates in England's top-four leagues.
A Lesson from Aluko discrimination controversy
The Football Association has learned a lesson from Eniola Aluko controversy. Glenn plans to change the culture of the England Women's team considering the discrimination that took place with Chelsea striker Eniola Aluko.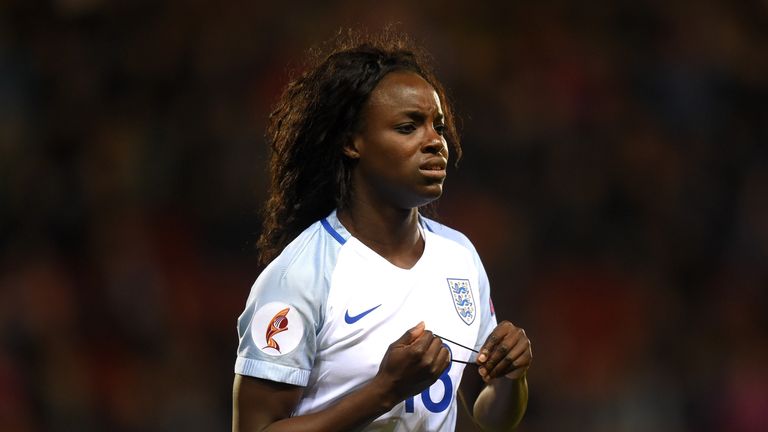 In August last year, Aluko complained about the behavior of discrimination by former England women's team manager Mark Sampson. Leading which Sampson was terminated from the job because of his "inappropriate and unacceptable" behavior with female players.
"We want to make sure everyone who puts on the England shirt has a way to air concerns or grievances in a fair, speedy and prompt manner," Glenn added.
"The lessons we had to learn from the Eniola Aluko affair was that we did not have the right procedures in place for elite people to raise concerns. But I think more subtly we did not have the right climate in place for people to feel they could raise their concerns easily. These measures address both of those."