The Indian national hockey gives a good start to 2018 thrashing Japan with 6-0 in the Four Nations Hockey Tournament. The match held at the Blake Park in Tauranga, New Zealand with India competing against Belgium, Japan, and New Zealand in two separate Five-Day Series.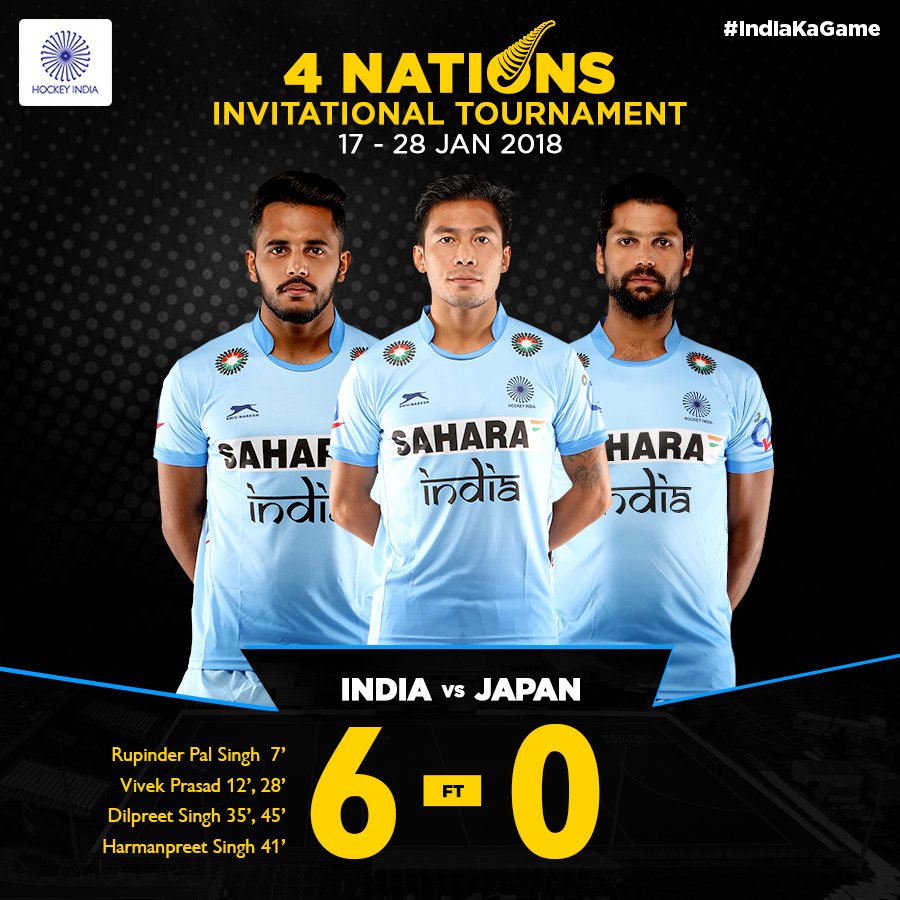 The first match of the tournament saw Japan conceiving a mighty loss from the Indian Hockey team who dominated them since the start of the game. Japan did their part to the fullest, especially in the second half, but was not able to break through the Indian defense.
India won by six goals to nil with scoring all the goals in the first three quarters.
As it Happened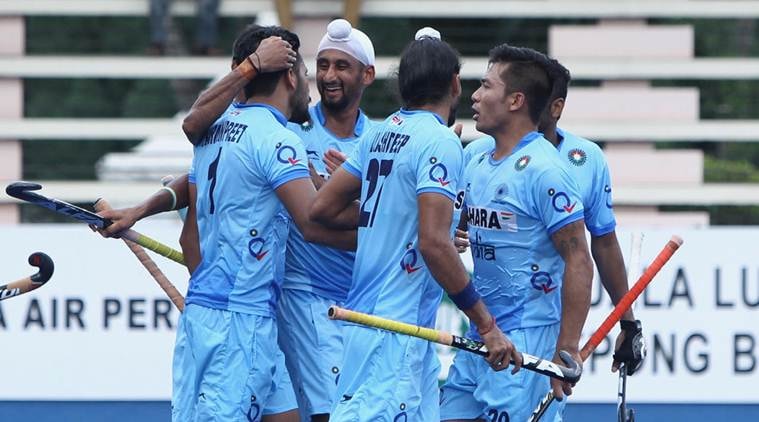 The Indian Hockey Team skipper Chinglensana Singh led the team to a very positive start with a glorious win in the very first match of the tournament. From India's side, Rupinder Pal Singh made the debut goal giving an early lead to the Indian side.
After which, India makes it 2-0 through Vivek Sagar Prasad's before the first quarter. Japan was planning on to make a comeback in the second quarter but India again extended their lead on Japan
Vivek Sagar Prasad who was making his international debut in this match scored his second goal to give India a lead of 3 to nil. The first half ended with India's boastful lead and the same continues in the second half with Dilpreet Singh getting on the board to register his first ever international goal.
Japan was already on the losing side and they gifted a penalty to the dominating Indian side, Indian forward Ramandeep takes the penalty corner and Harmanpreet slots it in. Debutant, Dilpreet served a well-deserved finish to the Indian side by putting in his second goal of the evening. India ends the third quarter with 6-0 and continued the hunger for more in the last quarter.
Despite many efforts, Japan was unsuccessful to make a comeback and eventually it was too late. The match showed India's preparation for the tournament as they get an expected start in the very first match.