The Indian Premier League is stepping into its second decade. Many players' fates are going to be written in tomorrow's IPL auction for Season 11. The first 10 season of IPL has been pretty successful for the organizers and the players as well. Some careers were made while some were spoiled in the last 10 years of IPL.
Featured: New Fancy 'Colored Bats' might be the new thing we can see in IPL 2018
But, undoubtedly, the Indian cricket team has gifted with some gems from various IPL franchises. Taking into consideration, the best IPL players, we, in this post, will present to you the Best IPL squad of all times. Believe us if any team have these 11 players on their team, it can do wonders.
This is clearly made from our observation and knowledge, your opinions can vary but don't forget to write your best IPL squad in the comment box below. So, let's just begin our list with the openers:
OPENERS
1. Chris Gayle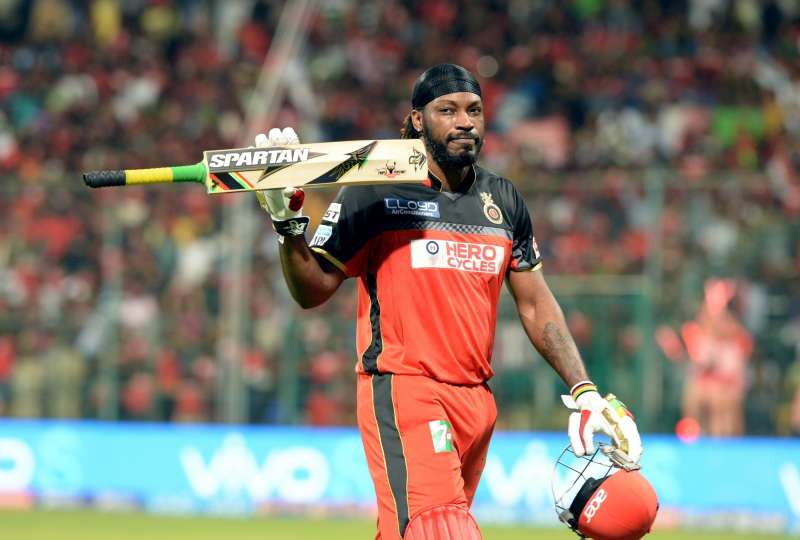 We would like our IPL team to open with Chris Gayle, a strike rate of 151.20 and a batting average of 41.20 in IPL, there is no doubt of choosing him to open the innings for our side.
Yeah, he may lack consistency but whenever the Gaylestorm runs it leaves no chance of winning for the opponent team.`Gayle has scored more than 3600 runs in 101 IPL matches including 5 tons and 21 half centuries. I mean, that's something insane.
Not just his stats, him being on the team is enough to break the confidence of many opponent bowlers. So, that is why he is our certain first choice to be used as an opener for our IPL team. Any guesses for the second opener?