If you think, lottery tickets are a scam then meet this guy. Kevin O'Connor is an Irish footballer who has scored his first big victory of 2018 by winning a millionaire lottery.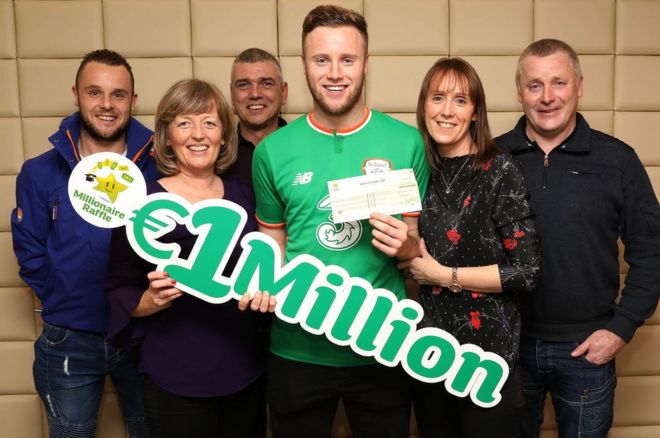 The 1million Euro lottery ticket was gifted to him by his uncle for this Christmas and luckily his number won the big prize. The footballer says he had "no immediate plans" for the money and his "main focus" was helping his team climb up the league.
The National Lottery congratulate Republic of Ireland star via their Twitter account as they posted,
A rising Irish football star Kevin O'Connor who plays for Preston North End collected his €1 Million on the Christmas Millionaire Raffle🎉 pic.twitter.com/V3gMJ2Ah04

— The National Lottery (@NationalLottery) January 2, 2018
The 22-year-old traveled today with his family to Dublin to collect the prize money of €1,000,000 or INR 7.63 crore approx.
His Peadar Murphy lives in a village of Castlebridge, Ireland and bought that winning ticket from a central supermarket on December 14.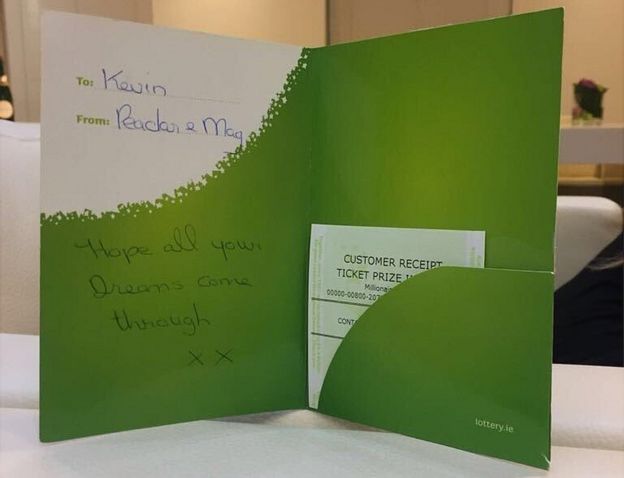 Kevin"s uncle Peadar sent the ticket to him via post with the Christmas message saying 'I wish you the best of luck'.  Moreover, his uncle was one of the first to congratulate him.
Supermarket owner, Louis Flanagan who sold the ticket to Kevin's uncle said: "I was delighted for Kevin and his parents, Brian and Breda,"
"One could not meet a nicer person or family. When he came into the supermarket along with his girlfriend, it was the very same Kevin of old. He has not changed one bit. He is as nice a person as one could meet."